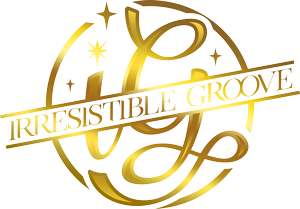 Q: What kind of band is Irresistible Groove?
A: IGB is a world-class party band, live wedding band, and event performance group offering the best in the business for customer service, highly skilled professional musicians, and vocalists in the Raleigh, Durham, Chapel Hill areas and beyond.
Q: What makes the Irresistible Groove Band so different?
A: Many things make our party band different. However, here are the most important aspects that set us apart.
We have the best musicians and vocalists in the country. This allows us to tailor your event to perfection. Our party band has the ability to play anything as well or better than the artist that originally performed it.
We have the best customer service in the business! The band leader and musicians of Irresistible Groove have spent the last 12 years making clients, planners, and brides happy and shout our praises. Along the way, we have collected some amazing awards including The Knot's "Best Of" in 2013 and Wedding Wire's "Brides/Couples Choice" award for over five years straight. We are among the most prestigious party bands and live wedding bands in the Raleigh, Durham, and Chapel Hill area — and the U.S.! The awards we have received are only given to the industries top five percent in each category.
3. We care about our clients and we will bend over backward to ensure our customers are beyond happy. We absolutely love to play music!
Q: I have looked at larger bands (9,10,12 piece) and smaller bands (3, 4, 5 piece). What is the difference and does size matter?
A: Yes, the size of the band matters. Anything smaller than Irresistible Groove and you are giving up important instrumentation or vocals. Larger bands have the instrumentation but come with the frustrations of accommodating lots of people and equipment. The IG Band has seven members and all of us sing and play! So you would really need to compare us to a 12 piece with six lead vocalists to have an even comparison. We find that a seven-piece band is easier to accommodate at most venues than a 10 or 12 piece. Large bands need huge amounts of stage space and equal amounts of dressing rooms which most regular-sized venues have a hard time providing. A giant band may mean a big headache! However, a smaller band means giving up cool things like a horn section.
Helpful Hint: When booking a live wedding band or party band, make sure what and who you see in the video is actually what and who is showing up to the event. We see lots of band videos who have a big horn section, dancers, a huge stage show, maybe a choir and orchestra on their video, but then show up as a seven-piece without the bells and whistles. Those, they claim, are extra! Irresistible Groove's video is us on stage doing what we do, no helicopters or stunt doubles just seven of the baddest musicians around doing what they love to do! Here is a list of what we bring to every show:
Full Rhythm Section (Bass, Guitar, Drums, Keys)
Horn Section (Trumpet and Saxophone)
Male and Female Lead Vocalists (don't forget all the guys in the band sing )
Q: What will the band staging look like at my event? I don't have a huge space to fit a band. Can you make that work?
A: Absolutely! That's one great thing about us — we are flexible! We can fit in most spaces with a footprint as small as 12×16. We keep a small amount of equipment on stage so that we can fit anywhere! We also have no problem filling up a stage two times that size as well, so the choice is yours.
Q: Your song list is very expansive and has a lot of music that I wouldn't prefer at my event. How do I know you won't be performing these songs?
A: We work with you months in advance to fully understand your preferences on music. We are the best at choosing appropriate music for every event. Just because we can play it doesn't mean we will.
Q: I have a wedding planner. Have you worked with one ?
A: Yes! We have worked with hundreds of the best planners in the Raleigh area and the country on some of the most prestigious events. We have a great track record of making planners very happy. We are very easy to work with!
Q: I don't have a planner. Is that a problem?
A: Wedding planners can be helpful but if you don't have one, we can work with you prior to your event to get a detailed timeline. We will also work with your event staff to make the event run smoothly.
Q: I hate when bands break up the fun with long breaks is that necessary?
A: Absolutely not! Irresistible Groove is famous for non-stop three-hour shows, as well as being able to perform a four-hour show with only one 20 minute break. This is standard at every IGB show.